Happy Easter!
---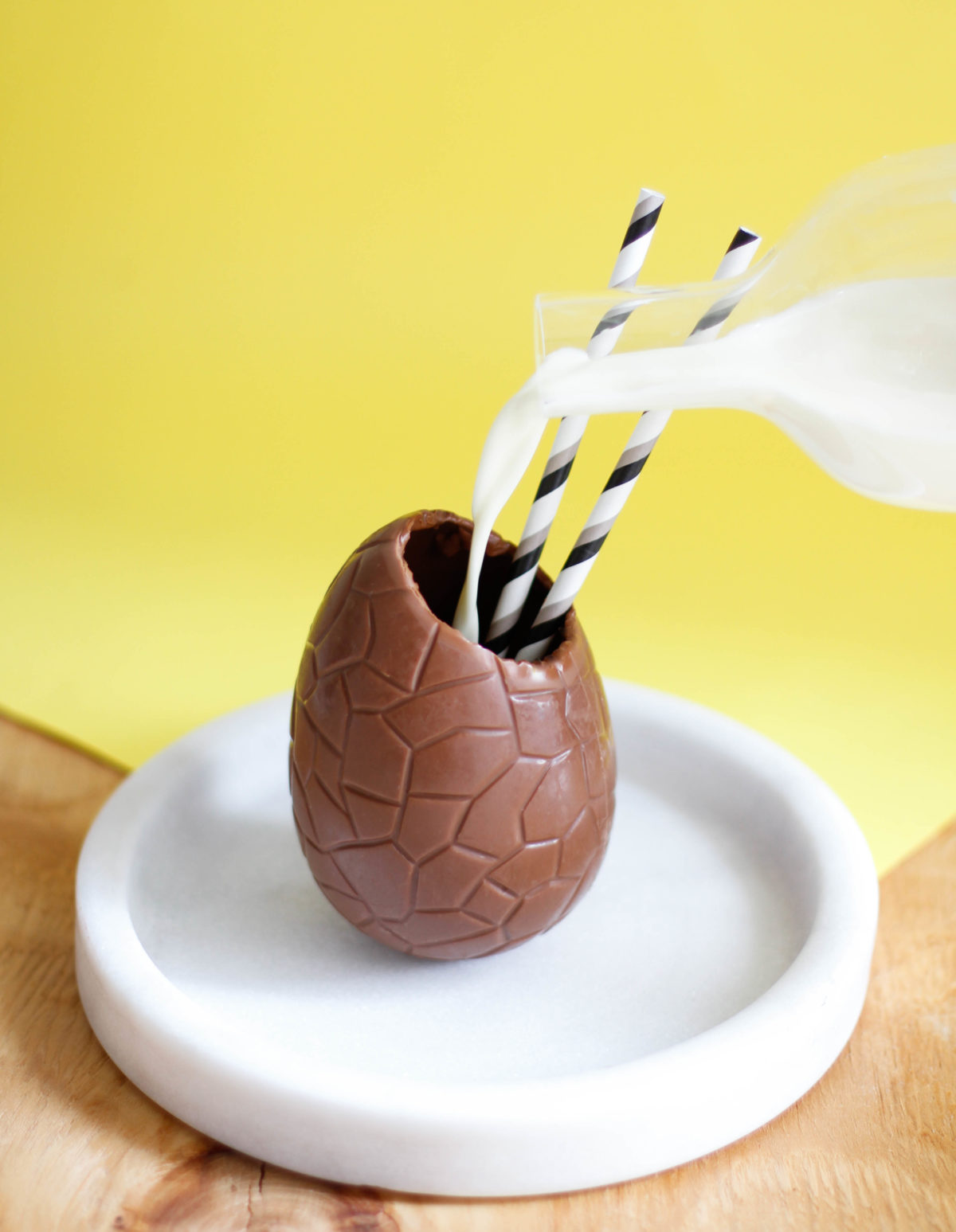 Happy Easter from The Pisco People! We hope you all stayed safe and enjoyed the Easter festivities.
If you still have some chocolate eggs left over from you Easter Egg hunt and you are wondering how to turn you plain chocolate Easter egg into an amazing cocktail then we have the recipe of you!  Why not try our special Easter Egg Surprise cocktail – it is seriously chocolicious!
Recipe
Ingredients:
15ml Amaretto
15ml Baileys
15ml Kahlua
30ml Cuatro G's Pisco Mosto Verde Acholado
30ml Thickened Cream
Milk Chocolate (hollow) Easter Egg
Method:
To make your Easter Egg Surprise, gently melt top of the chocolate egg with a cooking torch until the chocolate melts and falls inside the egg, then quickly run the cooking torch around the bottom of the chocolate egg and immediately set it onto a serving plate.
Add the amaretto, baileys, kahlua, pisco and cream with ice to a cocktail shaker and shake gently to mix the ingredients together. Strain the mixture into a pouring glass and as soon as you are to serve you Easter Egg Surprise, pour the mixture into the chocolate egg cup and enjoy!
(Serves 1 )
Want to buy a bottle of pisco for your Easter Egg Surprise? Why not visit our online store and order your bottle of Cuatro G's pisco Mosto Verde Acholado