Mistura
---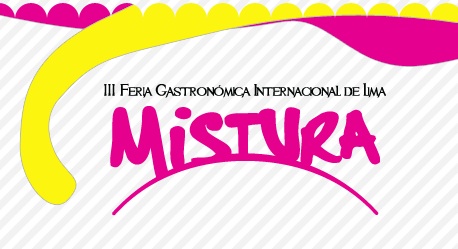 Each September, Peruvian restaurants and famous chefs from around the world gather in Lima for a celebration of Peruvian cuisine at the annual "Mistura" food festival.
The word mistura means "mixture" and the cuisine served at Mistura certainly reflects a fusion of cultural dishes. With more than 10,000 visitors this amazing festival runs for 10 days in total and is the biggest food festival in Latin America.
Next year, at the end of August 2017, The Pisco People will be offering a small group hosted tour to Peru. This tour will include the key tourist attractions of Peru, with a focus on Peruvian food which is the latest global gastro-trend.
Highlights of the tour will include a hosted tour of the amazing Mistura festival with visits to some of Lima's most sophisticated and highly acclaimed bars and restaurants. Add to this a visit to the bustling and vibrant markets followed by a hands-on cooking class. From Lima we will travel to the south of Peru to visit the pisco bodegas, take in an aerial tour of the Nazca lines and go sand surfing in Huacachina.
We will then head to the beautiful city of Cuzco – the cultural centre of Peru and an area especially renowned for their local cuisine and pisco drinking activities. From there to the quaint town of Aguas Calientes which includes a visit to Machu Picchu – a  must do on anyone's bucket list! Machu Picchu will be followed by a trip to the historic Inca sites in Sacred Valley, as well as a demonstration of the underground cooking with hot stones that is unique to that area of Peru.
Email info@thepiscopeople.com.au to find out more about this amazing trip!