GARDEN OF EDEN PUNCH
---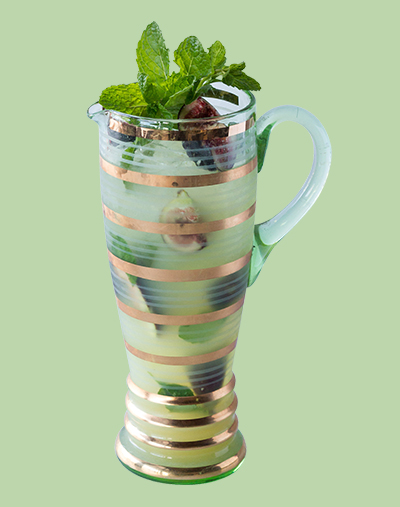 Eve ate the apple, then covered herself with a fig leaf. Maybe she wouldn't have felt so bad if she'd made this simple punch instead!
Ingredients:
180ml Pisco (we recommend De Carral Quebranta)
1 bottle Cloudy apple juice
1 bottle lemonade (or soda for a dryer version)
5 Fresh figs, quartered
1 bunch Fresh mint
Ice
Method:
In a large jug, place the quartered figs and pisco.
Allow figs to soak for half an hour (optional)
Fill the jug with ice, then fill 2/3 with cloudy apple and 1/3 with lemonade or soda.
Serve in glasses filled with ice and garnished with sprigs of mint
Serves four.
Download our recipe card here!