ORIGINAL PISCO PUNCH
---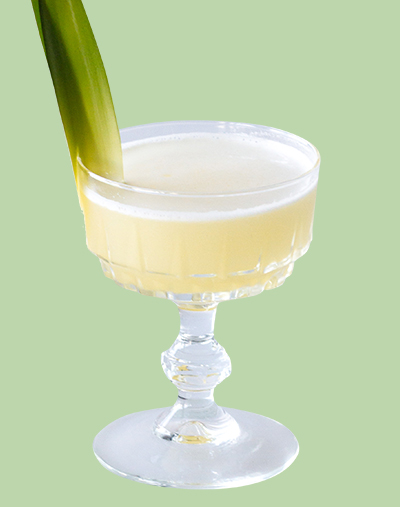 This drink was a favourite in the booming cocktails scene of San Francisco during the second half of the 19th century. Brought to the California gold fields by prospectors travelling from Peru, "mosto verde" style piscos like the one in this cocktail were wildly popular during one of the most vibrant times in US history. Our version is simple to make and beautifully complex for a classy, classic cocktail experience.
Ingredients:
50ml Pisco (we recommend Cuatro Gs Mosto Verde Italia or Mosto Verde Acholado)
25ml pineapple syrup*
25ml fresh lemon juice
25ml pineapple juice
Method:
Add all ingredients to a cocktail shaker and shake hard with ice
Strain into a chilled cocktail glass and garnish with a pineapple leaf or a slice of dehydrated pineapple
*To make pineapple syrup: In a saucepan, place 4 cups of pineapple juice, 3 cups of white sugar and 5 cinnamon sticks. Heat over low heat, stirring occasionally until the sugar is dissolved. Simmer on low for about 5 minutes, but don't allow the syrup to boil. Remove the cinnamon sticks. Allow the syrup to cool, bottle and refrigerate. Your syrup should keep in the fridge in a clean bottle for up to a month.
Download the recipe card here!