PEAR OF PISCOS
---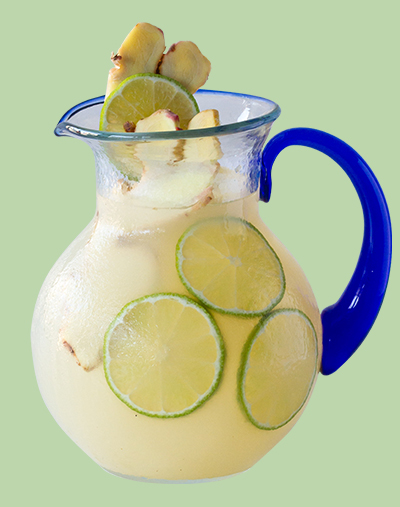 This easy punch with the spice of fresh ginger works in any weather.
Ingredients:
180ml Pisco (we recommend Cuatro Gs Quebranta)
1 tin pear juice
1 bottle ginger beer
Juice of 1 lime
1 lime, sliced
1 knob fresh ginger, sliced
Method:
Add all ingredients to a large jug filled with ice and stir
Serve in glasses filled with ice and garnished with slices of lime and fresh ginger
Serves four.
Download our recipe card here!