PISCO & GRAPEFRUIT
---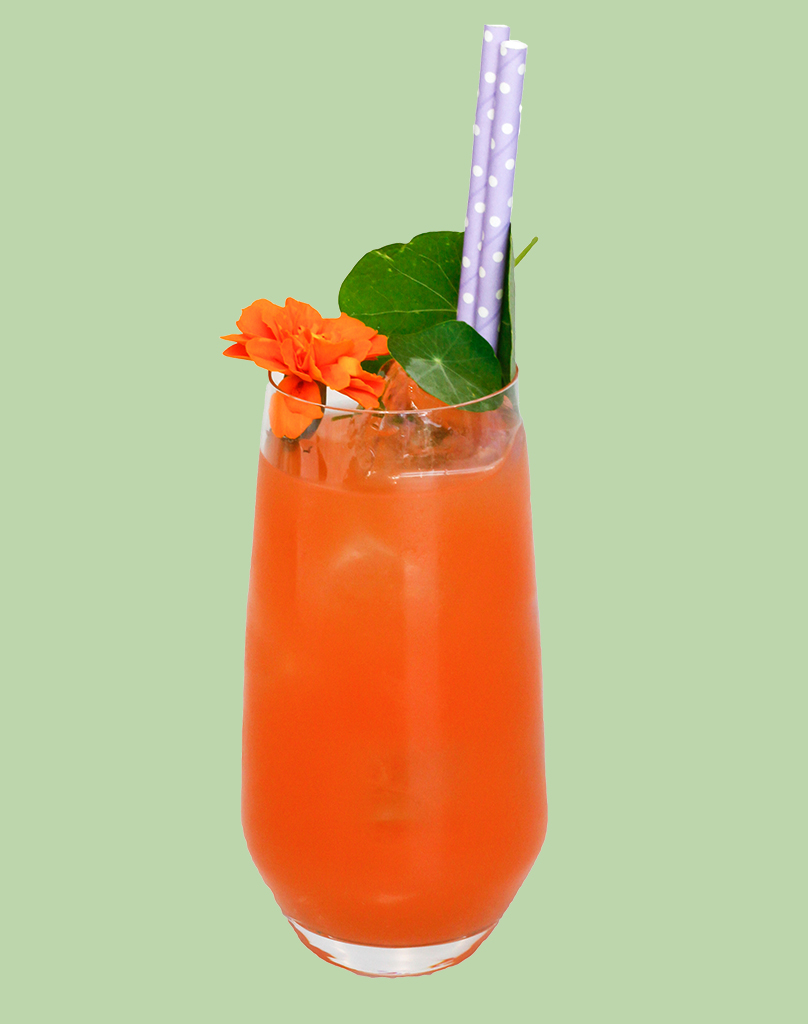 A simple combination of flavours that is refreshing and delicious. Create this luscious drink in seconds.
Ingredients:
30ml Pisco (we recommend Cuatro Gs Mosto Verde Quebranta)
Bottled grapefruit juice
Method:
Add pisco to a tall glass filled with ice and top with grapefruit juice
Garnish with Nasturtium leaves and flowers to really make it pop
Download the recipe card here!