PISCO SANGRIA
---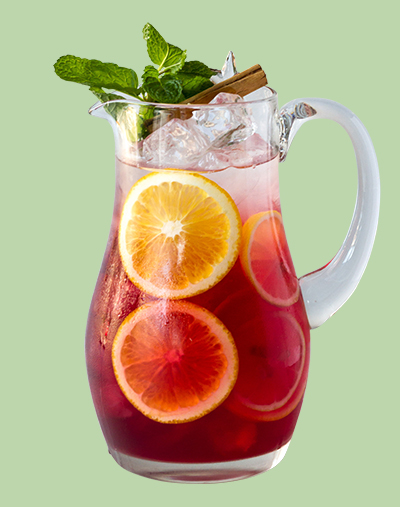 This South American version of sangria can be served chilled in summer or warmed up in winter for enjoying with friends in any weather.
Ingredients:
120ml Pisco (we recommend Cuatro Gs Mosto Verde Quebranta)
30ml Cointreau or other orange liqueur
½ bottle South American red wine
1x 375ml bottle ginger ale
1 orange, sliced
1 lemon, sliced
Cinnamon sticks
Cold Method:
In a large jug filled with ice, add all ingredients and stir
Serve in wine glasses garnisheed with fresh mint
Hot method:
Add all ingredients to a saucepan and heat until just before boiling
Serve in mugs or teacups
Serves four.
Download our recipe card here!