PISCO SOUR
---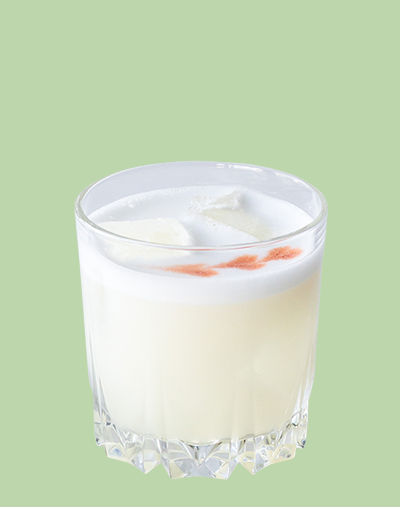 The national drink of Peru – a drink that has a national holiday to celebrate its importance to Peruvians!
Ingredients:
240 ml Pisco (Quebranta)
80 mls fresh lime juice
80 mls sugar syrup
1/2 – 1 egg white
1-3 drops bitters (Peruvian Amargo Chuncho or Angostura bitters)
Method:
Pop the ingredients (except the bitters) in a blender with a handful of ice
Blend for 1 minute until thick and frothy
Pour into short glasses
Top each glass with 1-3 drops of bitters, making sure to allow the bitters to sit on top of the froth and avoid mixing them through the cocktail. Serves 4.
* Sugar syrup is made by heating equal quantities of sugar and water, and stirring until the sugar is dissolved. Cool before using.
Download the recipe card here!