PORTON PINEAPPLE PUNCH
---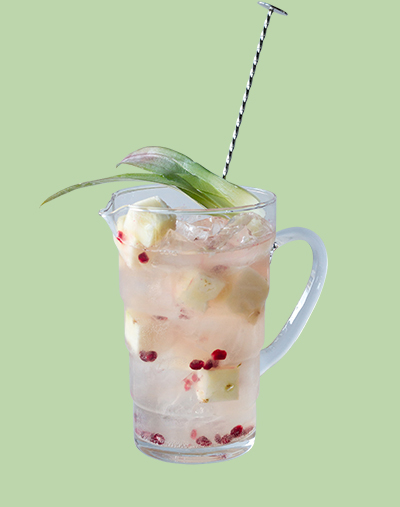 A delicious punch from the makers of Pisco Portón!
Ingredients:
180ml Pisco Portón
300ml pineapple juice
300ml lemonade
½ pineapple, cut into chunks
(for summer) 1 punnet strawberries, sliced
(for autumn/winter) seeds of one pomegranate
Method:
Add pisco, pineapple chunks and strawberries or pomegranate to a large jug or punch bowl and allow to steep in the fridge for 30-120 minutes
Add pineapple juice and lemonade and fill with ice
Serve in glasses full or ice garnished with fresh mint
Serves four.
Download our recipe card here!