Virgilio Martinez – Central
---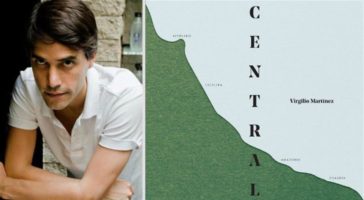 The Pisco People were delighted to meet the globally acclaimed chef, Virgilio Martinez from Central in Lima – ranked number 4 in the World's Top 50 Best Restaurants – as part of Good Food Month Melbourne 2016.
To celebrate the launch of Martinez's latest book Central – published by Phaidon – Good Food Month Melbourne hosted an event with Alejandro Saravin from Pastuso. Showcasing Saravin's take on an Australian Peruvian fusion of the traditional Peruvian dish 'ceviche', washed down with Peru's national drink 'Pisco Sour' provided by Cuatro Gallos from The Pisco People.
Following in the footsteps of Gaston Acurio – the godfather of Peruvian gastronomy – Virgilio's book Central provides a deep and moving insight into the way in which he sets about representing local ecosystems in the dishes he prepares. "The plate has to communicate what we experience in nature. When we think about the ingredients that make up a dish, we are thinking about the entire dish. Not a single ingredient is prized more than another" says Martinez.
The diversity of Peru's agricultural production, microclimates, geography, multiple cultures and the genius of its chefs have reached a point where Peru is recognised as one of the finest expressions of cuisine at a global level. With 84 of the 117 global microclimates, Peru lays claim access to an estimated 10% of the global species of plants and animals.
Because of the unique and diverse ingredients Central is less about recipes that we can replicate here in Australia, and more about an insight into the enormous respect Peruvian chef's have for Pachu Mama (Mother Earth) and the pride they take in the telling stories about their life, country and culture using local Peruvian ingredients. Demonstrating Martinez's respect for the diversity, balance and abundance of native Peruvian ingredients, Central outlines Martinez's journey as a chef and his personal and unique spin dishes that represents his Peru. The book also includes personal essays, photographs and insights into his insatiable curiosity and passion for the biodiversity of his land.