Pisco Cocktails created by Fred Siggins
---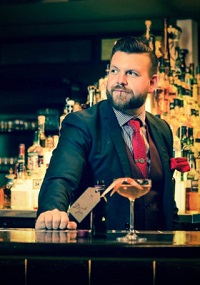 There is a growing interest globally in pisco and pisco cocktails.
"Much like Australian's discovered the amazing variety and inherent quality of good tequila and mescal a couple of years ago, we're excited to show them the potential of pisco," says Siggins. "Peruvian pisco encompasses so many beautiful varieties and flavours, all tied indelibly to the amazing culture of Peru. And with Peruvian food one of the biggest trends in the world right now, the potential for pisco is limitless."
Pisco is a truly unique white spirit – described by many as having the soul of tequila; the complexity of gin and the versatility of vodka. Internationally, interest and excitement for traditional, pure, artisan produced premium pisco from Peru continues to grow.
While anyone who has travelled to South America will have tried a pisco sour – the national drink of Peru – however many people have limited exposure to the delights of using pisco as a base for other pisco cocktails. The Pisco People recently asked Fred Siggins (Black Pearl, The Kodiak Club, Pith & Vinegar bar & beverage consultancy) to showcase the versatility of Peru's national spirit featuring some of his favourite pisco cocktails.
For an introduction to our pisco cocktails, download The Pisco People Cocktail ebook which has 28 cocktail recipes from quick, through to classic, creative and group serves that are all perfect for summer entertaining. The book includes Fred's take on the original pisco punch using the vibrant Mosto Verde Italia that made this drink famous in San Francisco during the 1880s to a modern Peruvian twist on the classic Negroni. Fred has also included a beautiful pisco martini created by Will Sleeman of Melbourne's Black Pearl and the delightfully refreshing Pisco Lavender Fizz created by Daniel Monk of The Rum Diary Bar.
Download our Recipe book.