Celebrate Dia del Pisco on Sunday 23 July 2017
---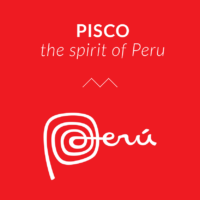 Such is the importance of pisco to the Peruvian national heritage, in 1988 Peru's National Institute of Culture declared pisco part of the country's national heritage. Each year Peru pays tribute to their national spirit not once but twice. Each year they celebrate Día del Pisco Sour (Pisco Sour Day) on the first Saturday in February and Día del Pisco (National Pisco Day) on the fourth Sunday of July.
In a recent interview with Johnny Schuler we asked him what pisco means to Peruvians. He told us "Pisco is part of our DNA. We celebrate a birth, and mourn a loved one. We sing to it and we write poems to it … it's in our music and our paintings, it's part of our everything, everyday. Each year we are rendering homage to our national drink toasting with it to love, friendship and peace."
This year National Pisco Day falls on Sunday 23 July 2017. This special day is followed by the equally important celebrations on Friday 28 July when Peru celebrates the anniversary of Jose de San Martín's proclamation of independence in Lima's Plaza de Armas. Followed by Saturday 29 July when they honour their Armed Forces and National Police.
So, how do Peruvian's celebrate National Pisco Day? From the jungles of the Amazon to the Pacific Ocean Peruvians celebrate their national spirit with market stalls, tasting sessions and pisco-related promotions in the cities. Joined by the pisco producing regions in the south celebrating with: gastronomic fairs; exhibitions of the history of pisco; vineyard tours; dance performances; poetry; and, live music.
One of the most popular ways Peru pays tribute to pisco is by temporarily converting the public water fountains in the main city squares into pisco fountains. Pisco flows freely in the fountains – sometimes for up to 3 days with locals happily queuing up for a free sample!