Dale DeGroff and Peruvian Pisco
---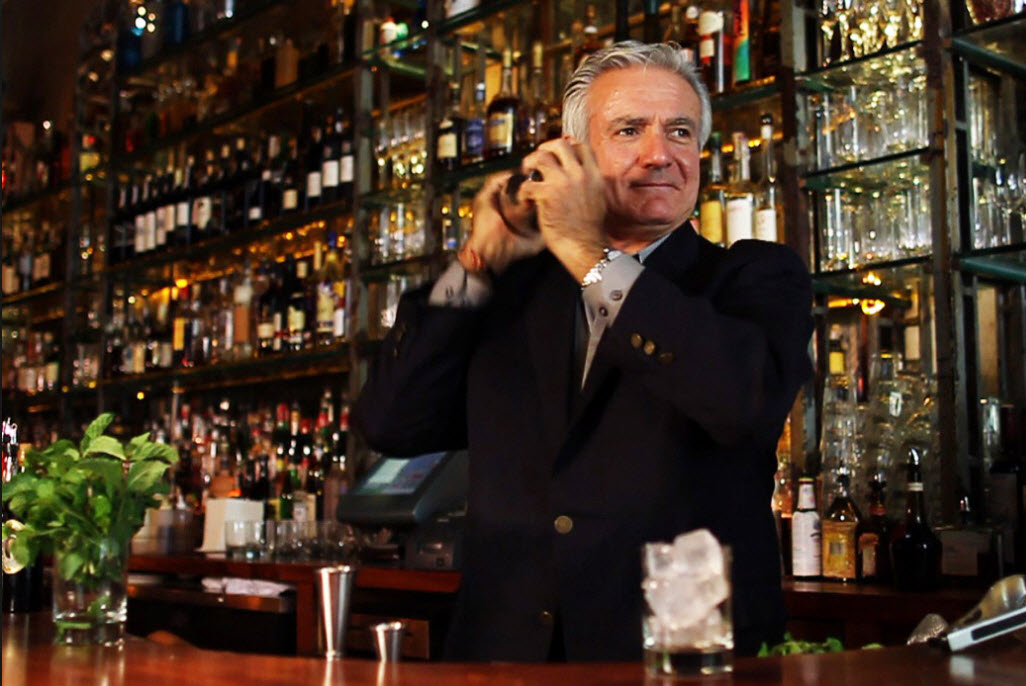 Dale DeGroff, AKA King Cocktail, talks about his experience working with Peruvian pisco.
Dale DeGroff is regarded as one of the most influential bar tenders in the USA. From 1987 to 1999 he rose to prominence at New York's Rainbow Room. In 2009, he was awarded the James Beard Foundation Wine & Spirits Professional Award and in 2015 they inducted him into the Who's Who in Food & Beverage in America. He is the author of "The Essential Cocktail" and "The Craft of the Cocktail," as well as being a partner in the award-winning Beverage Alcohol Resource (BAR), and the founding president of the Museum of the American Cocktail in New Orleans.
Following this year's Tales of the Cocktail (TOTC) where Peruvian Pisco made a big splash, Dale spoke with Chilled Magazine about his experience with Peruvian Pisco. Below are some excerpts from that interview:
Question: What should bartenders know about mixing with Peruvian Pisco?
Dale: Pisco is unique because of the yeast and grapes being used. There's really nothing in the world like it. They don't have any rainfall and so the yeast grows on the skins and never gets washed off. They have unique yeast cultures on the skin of the grapes that create unique great flavours.
Question: Are there go-to ingredients that you stick with when mixing with Pisco?
Dale: It [pisco] loves citrus (lemon, orange and lime) ….. I found myself mixing with honey and tea and mint …. Also orange and cinnamon ingredients. Tree fruits are also happy with pisco … and pisco really likes melon because it's so floral.
Question: When did you first meet Pisco?
Dale: I first met pisco when I was working in the Rainbow Room in New York. Some young Peruvian women whose fathers were in the business would bring in bottles and asked me to make them Pisco Sours … I was the only one in New York City making Pisco Sours at the time … I took advantage of this and sold it to a lot of people in the Rainbow Room … I even received an award, a gold medal on a maroon ribbon from the Peruvian president because the Rainbow Room served more pisco than anywhere else in the country.
Some of Dale DeGroff's favourite pisco based drinks include:
• Cats Eyes; pisco, orange, mango and lime juices
• Alliance: pisco, lime juice, ginger syrup, strawberry and lychee puree, and sparkling wine
• Pisco Punch Royale; pisco, pineapple, lemon juice, falernum and sparkling wine
• Algeria: pisco, Marie Brizard Apry, orange juice, lime juice and orange bitters
• Pisco Julep: pisco, grenadine, pineapple juice, orange juice, lime juice and mint
• Pisco Grand Marnier: pisco, Grand Marnier, pink grapefruit juice and sugar syrup
• Pisco Peppermint: pisco, peppermint tea, honey syrup and mint