Pisco infused strawberry gelato
---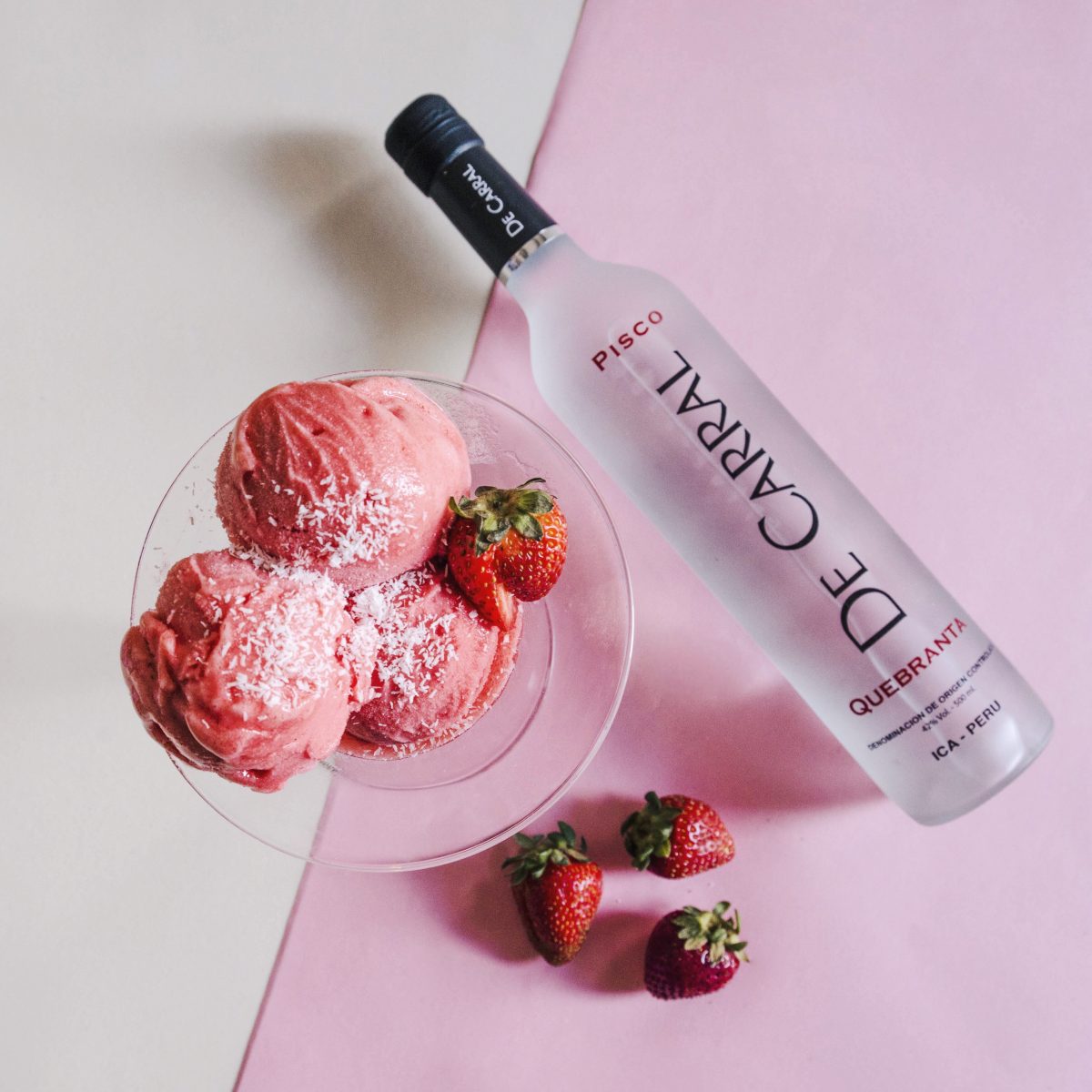 We know you've been waiting… and it's here! Try this Pisco infused strawberry gelato recipe!
Purchase your own bottle of premium Pisco at www.ThePiscoPeople.com.au and make this frozen dessert with us!
Tag #DareToPisco to show us your Pisco creations!
Ingredients:
• ¾ Cup sugar • 6 Tbs water • ¼ Tsp Salt • 6 cups of Fresh-picked strawberries (rinsed, patted dry and hulled) • 3 Tbs freshly squeezed Lemon juice • 1 large Egg White • 3-4 Tbs Pisco
Directions:
1. Make a simple syrup: Combine sugar, water and salt in a saucepan over medium heat until dissolved. Let cool.
2. Puree strawberries with sugar syrup, lemon juice and Pisco in a blender until very smooth. Strain for a smoother texture if desired and refrigerate until over night.
3. Churn in an ice cream maker according to manufacturer's instructions.
4. Add egg white in last 2-3 minutes of churning. Store freshly made Pisco infused Strawberry gelato in freezer.